Logo Printing
1. Silkscreen Printing
Silkscreen print is the printing technique using woven mesh in supporting an ink-blocking stencil to come up with the desired image. The attached stencil forms open areas of mesh that allows ink to be pressed through the mesh as a sharp-edged image onto the fabric.
Screen printing on CompanyTeeShirt.com apparels is a wonderful way to advertise your corporate logo and to spread your marketing messages to the world.
Advantages of using our silkscreen printing technology:
Perfect replication of your corporate logo
Remarkably near duplication to your corporate colour
Usage of durable non-toxic inks
Capable of producing vivid colours
Unhindered by the thickness of materials
Skin friendly inking materials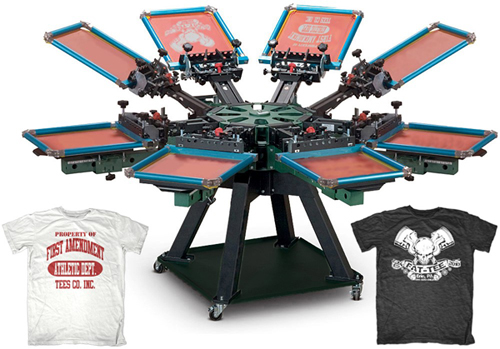 2. Embroidery
Logo Embroidery is a process whereby your corporate logo is decorated onto our apparels through the use of needle & coloured threads via embroidery machines. Logo embroidery elevates the value of your corporate branding, product advertising, and uniform adornment.
Your company logo beautifully embroidered onto our CompanyTeeShirt.com apparels not only uplift your company's elite image, it also extend a sense of pride to your team members who are wearing them.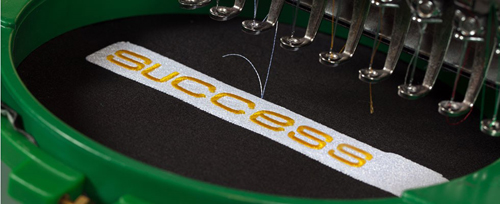 3. Heat Transfer Print
Heat transfer print is the process of transferring preprinted image paper to apparels using the heat press.
Whenever heat is applied to the heat press paper, the image gets bonded onto the garment. The result will be a nicely printed garment.
Good for multi colour images especially those with gradient effects
Complex print designs and fine prints can be replicated sharply on heat press paper rather than direct print onto fabric
Choice of Standard, Glittering, Metallic & Reflective Prints
Cost savings for companies who make small quantity order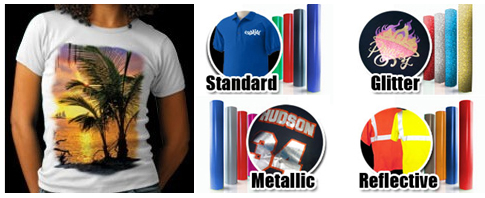 4. Dye Sublimation Print
Dye sublimation print uses a heat-generated printing process in which heat is used to transfer colour dye directly onto fabric.
The dye bonds extremely well on fabric with high polymer content and produce amazingly colourful, well-defined and brighter images.
Best applied in edge to edge garment prints. One popular application of dye sublimation print is on cyclist T-shirts.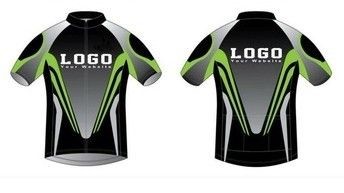 5. Personal Name Print
With our personal name printing service, your team can have their own name exclusively printed on the corporate t-shirts.
You get to choose from a variety of font types, font sizes and the font colours to create the unique identity.
Each of your team members takes pride in wearing their very own individualistic apparel.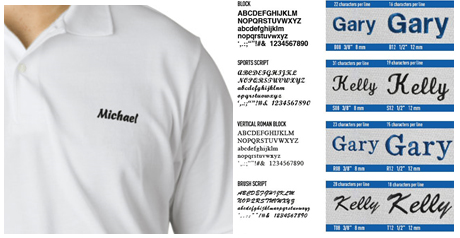 6. Numbering Print
Besides having personal name on the apparel, our customised numbering print service provides you the choice of displaying your team members' favourite number(s) on it too.